Electrolift offers custom engineered solutions for all manufacturing applications where quality and reliability are critical to success.
Electrolift hoist proved critical to the Chernobyl cleanup.
NOVARKA is a joint venture formed by VINCI CONSTRUCTION and BOUYGUES TRAVAUX PUBLICS, selected to design and build the New Safe Confinement over the Unit 4 reactor at Chernobyl. The reactor exploded on April 26,1986, creating the most dangerous nuclear radiation clean up project in modern history.
The Challenge: RMH Systems contacted Electrolift in search of a unique custom solution needed to handle a very dangerous construction project. This solution required a hoist capable of handling high heat.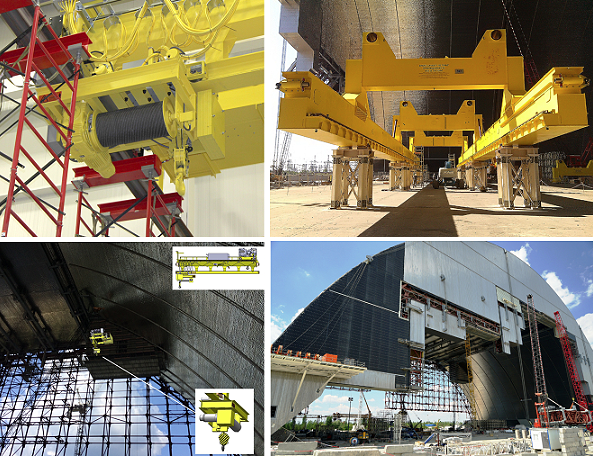 The Solution: This unparalleled project comprises the design and construction of a newer confinement shelter, an arch-shaped structure that covers over the original Object Shelter, or sarcophagus, that began to deteriorate. Construction began on the new confinement shelter in 2010.
Working with RMH Systems and PAR Systems, Electrolift was an optimal hoist selection, supporting critical maintenance of the cranes that handled the clean up process. The durability of our worm-drive single hook hoist proved essential in expediting the cleanup thus reducing down time.
We offered an added benefit with our product specced for hazardous environments. Construction of the new safe confinement structure was completed in 2019 and is expected to contain the toxic radiation for the next 100 years.
HAZARDOUS ENVIRONMENT SINGLE HOOK HOIST
CLICK HERE TO DOWNLOAD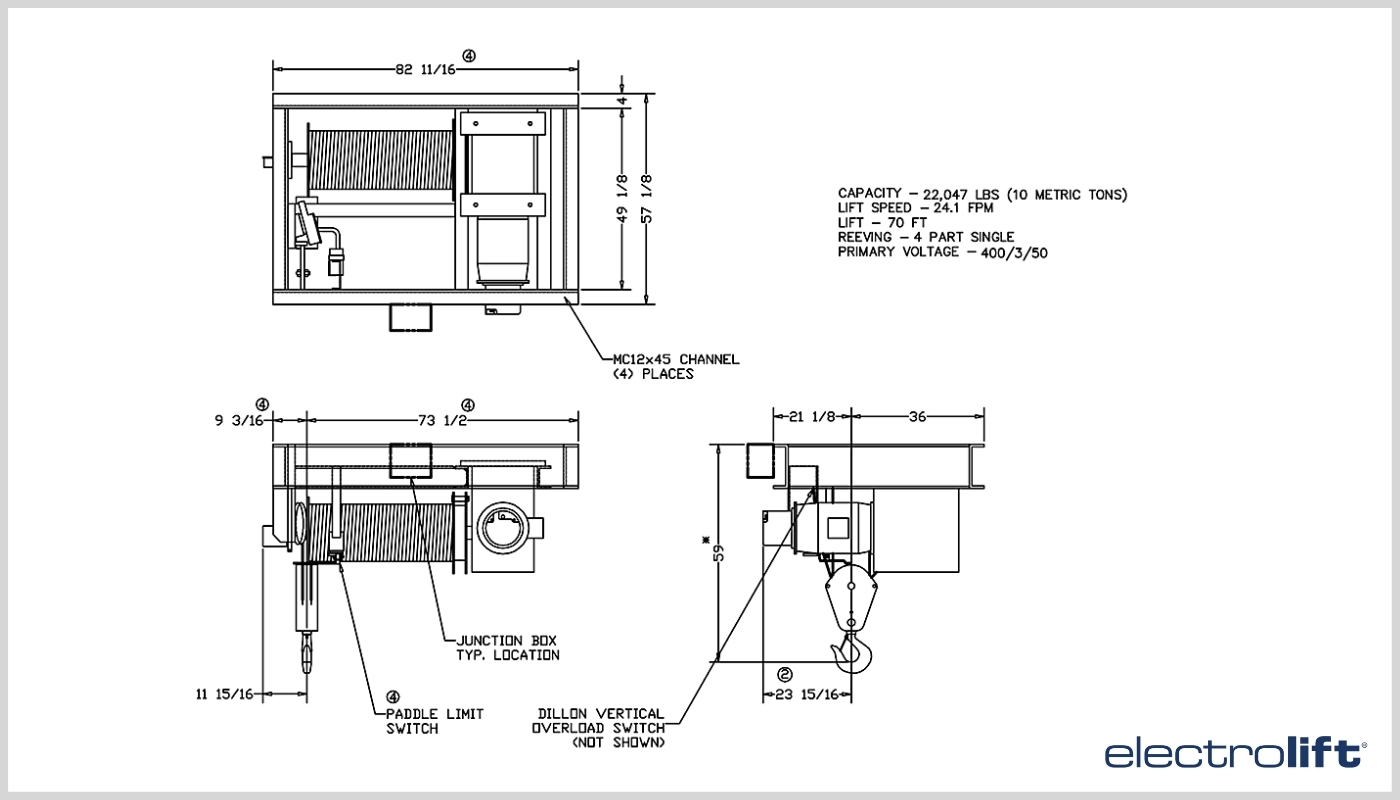 Highlighted Products:
Print, Download, Share:
PDF can be viewed here