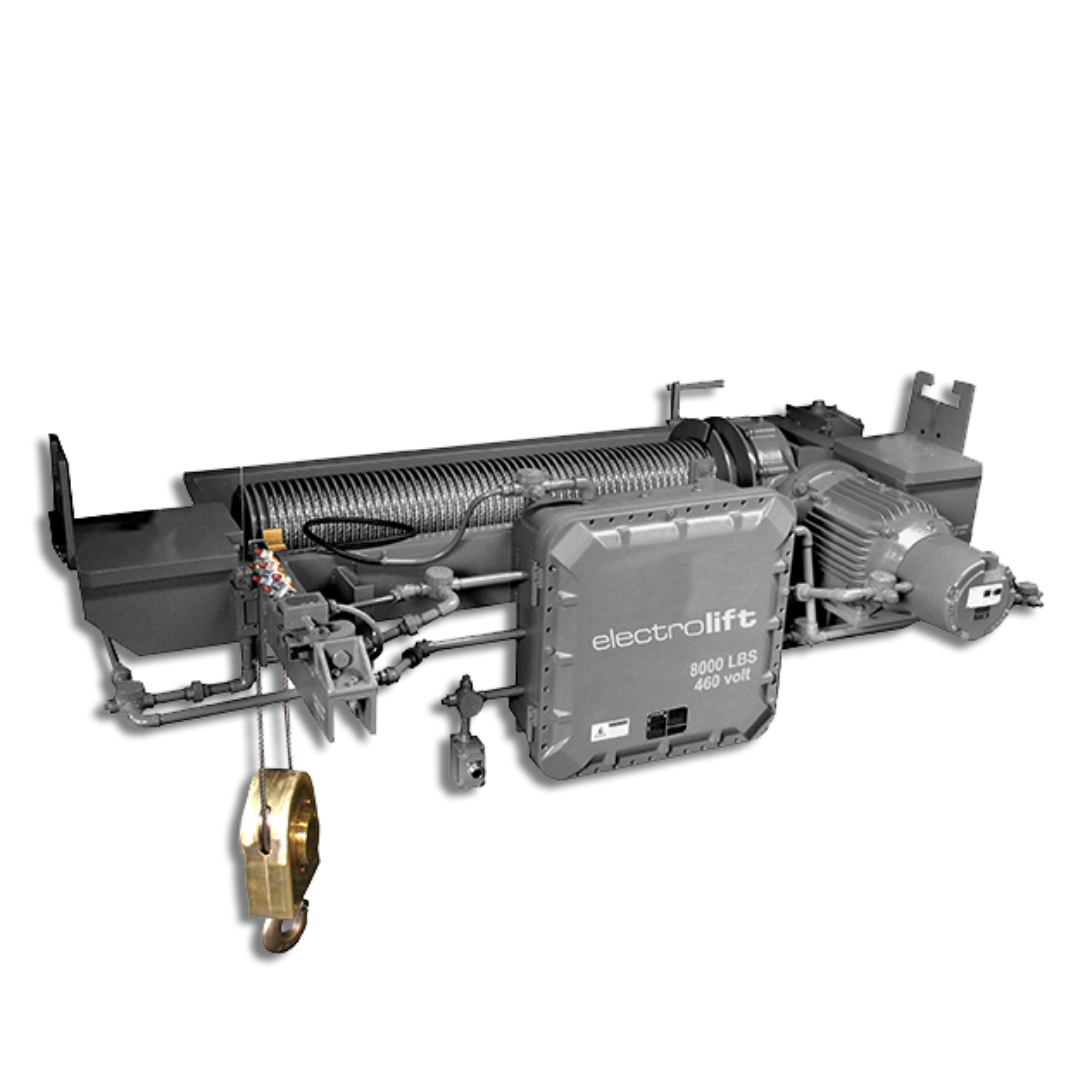 Electrolift Maintenance & Service
Electrolift offers comprehensive support for all Electrolift hoists and products.
Hoist Specification Guide: Use the Hoist Specification Guide to help Electrolift provide the most suitable lifting equipment for your application. 
Service Bulletins: For information on installation, operation, and maintenance. There are also service bulletins for both the standard Electrolift electric hoist and air hoist.
Identifying Hoist Components: For assistance in identifying Electrolift hoist gearboxes, hook blocks, brakes, and trolleys.
Standard Parts List: Includes exploded views of Electrolift gearboxes, hook blocks, brakes, and trolleys for help in ordering spare parts.
Wiring Diagrams: Sample wiring diagrams for reference.
General Maintenance & Assembly: Information on general assembly and maintenance.
CAD Drawings: A comprehensive list of CAD drawings.
If you're unable to locate the information you need, please contact us for assistance.