Dual Rail (Double Girder) Twin Hook Hoists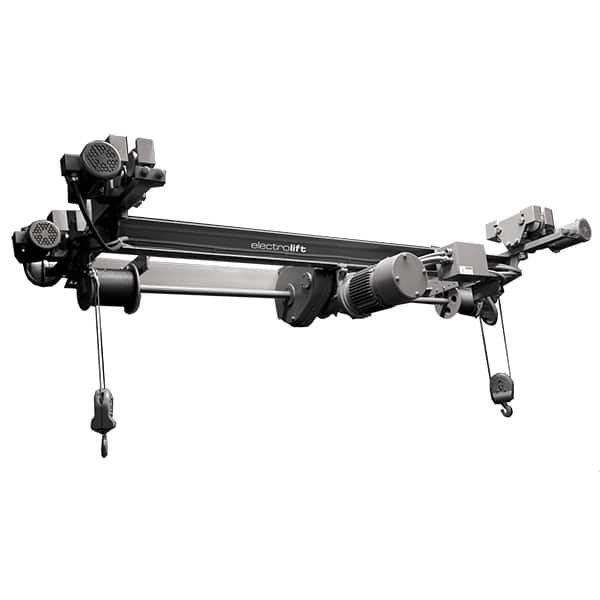 Wide range of hook and rail centers
Various hoist speeds
Large range of capacities
Special configurations readily available upon customer request
Available in true vertical lift configuration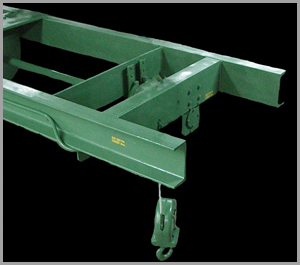 Twin Hook Hoist with Extended Frame
When using top running or underhung end trucks, the hoist frame can be extended to be easily
integrated into the system.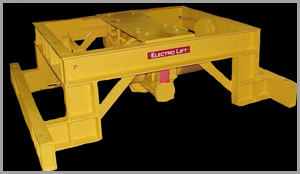 Provides extremely small headrooms
Hoist frame is positioned between the rails, raising the hook to the customer's specified requirements.
See more custom-designed low headroom hoists in the Engineered Solution section.