Increased Safety and Reduced Down-Time in Automotive Application
Contact Sales/Get More Info
Features:
Broken cable detection
Redundant gearbox for quick change
Overspeed brake
Quick disconnect wire rope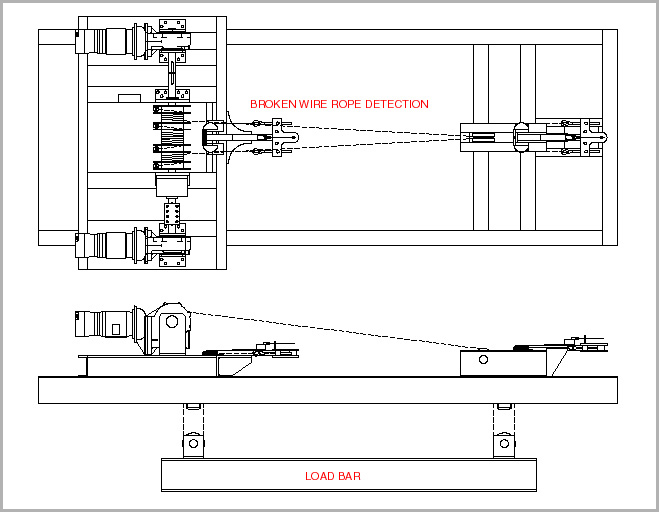 An automotive assembly line is a continuous operation that often operates for three shifts, 24 hours per day. Any downtime is very costly and can impact the price of the vehicles. All equipment used on an assembly line must be able to stand up to constant, heavy-duty usage. In this specific application, the customer required a hoist to lift and rotate a truck body during the assembly process. Because of the need to reduce downtime, there were various features requested that do not commonly appear on lifting equipment. The customer was most concerned with having a mechanical failure in the gearbox. If this type of failure were to occur, the control system would detect the increased rotational speed of the drumshaft and instantly activate an auxiliary brake. A redundant gearbox is included with the hoist assembly that can quickly and easily be put into service to eliminate any downtime.
Another customer concern was regarding the wire rope. Electrolift provided redundant reeving and a broken cable detection device. If a wire rope was to fail, the system would shut down and an alarm would sound. However, because of the redundant reeving, the load would not fall. The operator could lower the lifting frame safely to the ground and replace the wire rope quickly utilizing the quick disconnect dead-ending design.