Low Headroom Dual Rail Hoist Lifting Helicopter Rotor Blades
Contact Sales/Get More Info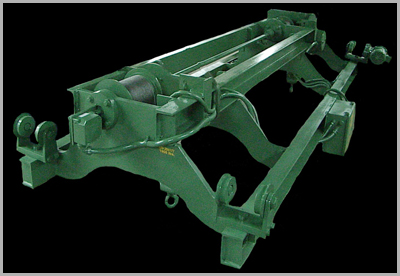 Features:
Dual Rail Twin hook
Low Headroom
Allowed the use of an existing building for a new process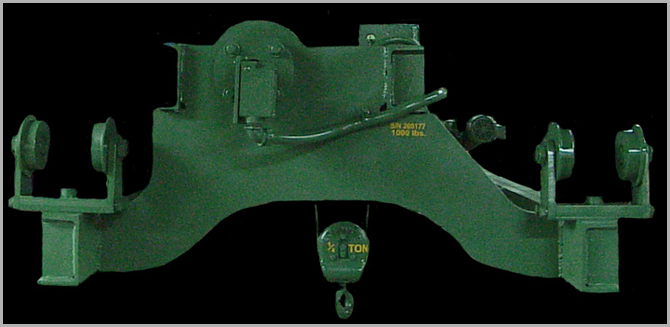 A major aerospace manufacturer required a lifting system to move helicopter rotor blades during the manufacturing process. A twin hook hoist provided the stability required to move these expensive parts. However, this was a new process utilizing an existing facility, which provided some tight design restrictions. Electrolift worked closely with Atlantic Equipment Installers (Wallingford, CT) on the design of this system. They were responsible for the design and installation of the low profile double girder bridge crane. Since there was an existing ceiling, the bridge could only be installed at a certain height, leaving the hoist to compensate for the lack of headroom. The hooks were located only 4-1/2″ below the tread of the bridge beams while maintaining an overall height of 14-1/2″ above the tread of the beams.
This design was utilized for three different capacity hoists, all used in the same type of process. This system allowed our customer to use an existing facility for a new process, saving time and money on the construction of a new facility.